Annual Bethlehem Auction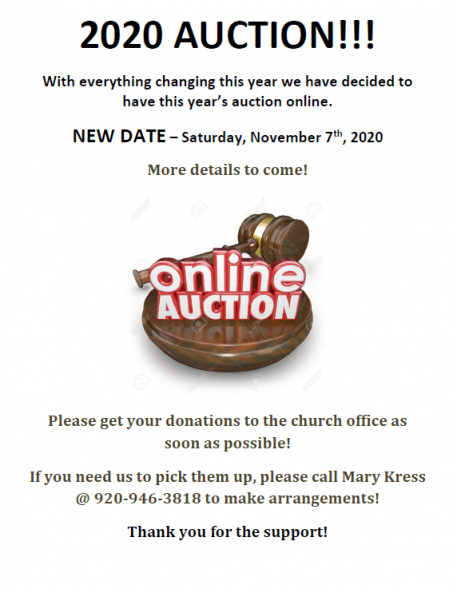 Easter Egg Hunt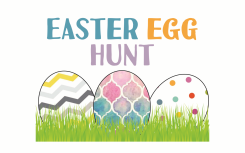 Each year Bethlehem Lutheran sponsors an Easter Egg Hunt on the Saturday of Palm Sunday. Come join other families to search for over 1000 eggs filled with special surprises. Each child will also go home with a special gift. For more information please contact the church office.
As of right now the 2020 Easter Egg Hunt is cancelled. It is our hope that after the COVID-19 situation is resolved that the event will go on. Please look back for a time and date for this great event.
"Souper" Bowl Sunday is back again!
Mark your calendars for the weekend of February 1 & 2, 2020. You can carry out a 32oz. container of chili or chicken noodle soup, which includes: cheese, crackers and bars with every container, all for the cost of only $7.00. Advanced tickets may be purchased before and after services on both Saturday and Sunday during the month of January or by calling Jackie Hasenstein at 459-8047. (There will be a limited amount of extra soup/chili available without a ticket)
Pick up is scheduled for 5:30 to 7:00 p.m. on Saturday, February 1 and 9:00 a.m. to 1:00 p.m. on Sunday, February 2
THERE IS FREE DELIVERY TO THE HOME-BOUND
Please contact the church office for more details.
Bethlehem's Early Childhood Education Night
Come join us, and bring family and friends, to our 2 to 6 year old Early Childhood Education Night "Snow Much Fun!" on Friday February 7th. Enjoy a free pizza dinner and stay around for a fun night of activites and fellowship. Please contact the school office at 920-452-5071, infoschool@ourbethlehem.com or sign up on our Facebook page to tell us that you are coming. You can also mail in the flyer below
Dinner and Trivia Night
Saturday March 8th! Have fun night of great pizza and wonderful trivia. Get your team of 8 and sign up online or through the church office. If you don't know 7 other people we will get you on a team. Proceeds from this event help the Senior Youth Group. Cost is $20 person. Tables of 8 for $160. The online form is found on the "events" page of our website.